Dolphin Suites is the first hotel in the Dutch Caribbean!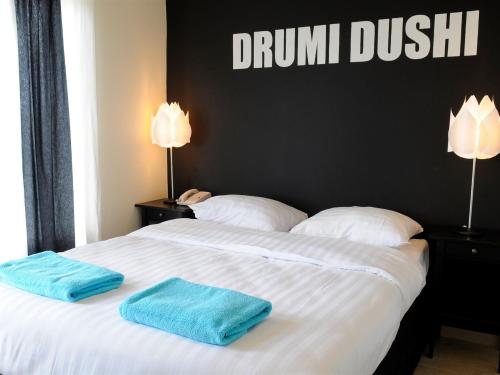 Dolphin Suites is the first hotel in the Dutch Caribbean that is specifically designed to accommodate every type of guest, especially guests with special needs. It offers you a wide range of accommodations and facilities, including our therapy treatments and free access to the Curacao Sea Aquarium. Unwind yourself in this small-scale hotel, in its appearance as beautiful as Miami's Design and Boutique Hotels. Yet at the same time wheelchair accessible in combination with a tastefully created pool and one of the most beautiful beaches of Curacao at your doorstep. Feel welcome and at home in Dolphin Suites Curacao.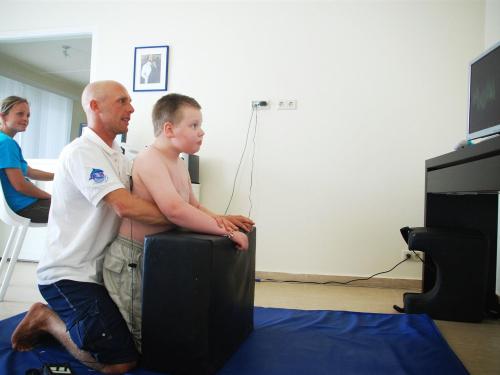 Home to the first Brucker Biofeedback Center in the Caribbean
Dr. Bernard Brucker, founder of the Biofeedback Laboratory at the University of Miami's School of Medicine, developed an internationally recognized and evidence based method called the Brucker Biofeedback Method. This method employs precise techniques to restore lost functions in individuals with neural impairment.
During the therapy sessions we basically work on gaining or improving the patient's control over his/her muscles. This is done by making him/her conscious of the connection between brains and muscles. Read more...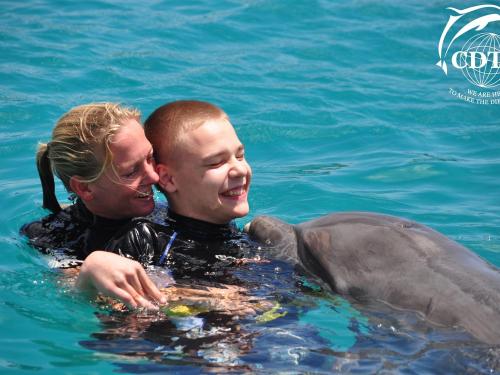 Proud partner of the Curacao Dolphin Therapy Center
...here to make the Difference.
The leading dolphin assisted therapy center in the world, founded in 2004. Curacao Dolphin Therapy & Research Center offers a unique and effective therapy program provided by qualified therapists in cooperation with dolphins set in a safe and favorable environment. Our successful rehabilitation program helps people with diverse backgrounds to make real progress in their functional development and sense of well being, while building self-confidence. Read more...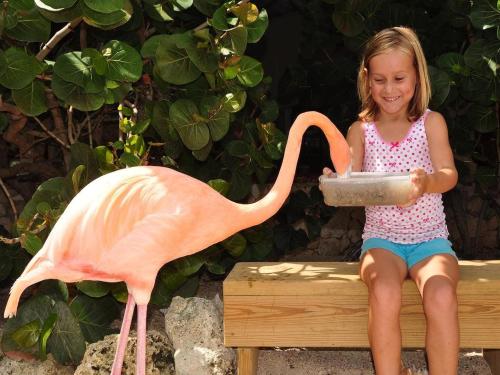 Part of Sea Aquarium Park
The "Sea Aquarium Park" consits of seven entities that together offer a great variation of activities and facilities all on one spot. In the Curaçao Sea Aquarium you can meet with the colorful "inhabitants" of the underwater world. Animal Encounters offers a snorkel- or dive experience with these remarkable animals. At Dolphin Academy you can learn all about the dolphins, swim with dolphins and dive with them. And for those who don't want to go into the water, there are different shows. At the Curacao Dolphin Therapy Center children and adults with special needs can benefit greatly from a 10-days dolphin assisted therapy program. Several boat trips along the south coast of Curacao can be made with the Pelican Express, while at Substation Curaçao the mini-submarine Curasub bring tourists and scientists to depths of over 300 meters. Experience this all from the comfort and convience in Dolphin Suites. One spot plenty to do... Read more...